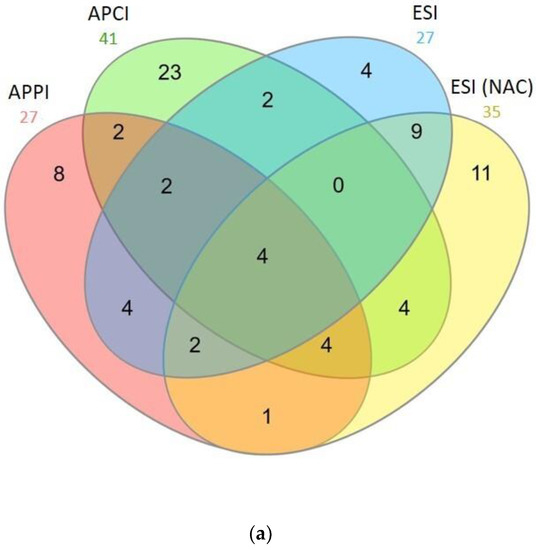 Some peptides suuuuuuuuuuuuck. They don't have basic residues, or they have too many or they have too little and too many in all the wrong places. Sure, alternative enzymes help, but not if you end up with no way to charge the stupid things.
Time to dust off the APCI or APPI source! Some problematic peptides from "alternative" enzymes look GREAT when chemically ionized!
What's an APCI source? It's in the translator over there somewhere, but it is something about chemical ionization, and you should try it if nothing else because it looks really cool.
APPI is something similar, and basically if you have APCI you do something slightly different and you have the other. APCI is great for fluorinated compounds or other things that you're just about to give up on getting signal for (a lot of pesticides look great on APCI, particularly things that are Fluorinated or extra Chlorinated. I've never done APPI and it was looking probably that I wouldn't have time to with what is left in my career.
However, if I can pick up more GluC peptides with APPI than with electrospray -- because I fragment the + acetyl adduct(!) then maybe I'll dig in a drawer until I find one!